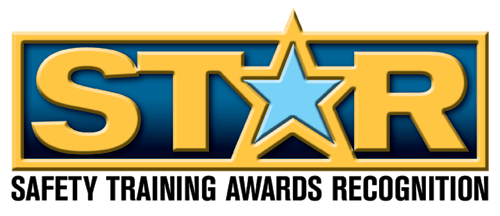 Safety Training Awards Recognition courses (STAR) are one of many perks of membership with DC 3. It's a guaranteed way for painting, drywall, or glazing professionals to improve their skill set, increase on-the-job health and safety, and invest in their future.
We are proud to provide ongoing coursework throughout the year. Class is always in session, and it's available whenever our members are ready to grow.
Qualify for big rewards
Members who participate in the STAR program may be eligible for exciting prizes and rewards each year. To qualify for STAR rewards at the annual STAR picnic, members just need to earn at least ten STAR course credits and work at least 800 hours during each STAR year (Aug 1-June 30) without a recordable accident. Credits are earned by participating in various STAR-eligible courses sponsored by the DC 3 Joint Apprenticeship & Training Fund (JATF).
How to enroll in STARs courses
Once an employer becomes a PDC 30 union contractor, their team of painters, decorators, dry wall finishers, and glazers are eligible to enroll. On top of the STAR coursework, employers and members will also get more work opportunities, better wages, and exemplary health coverage and retirement benefits. Learn about all the advantages here.
Every course will be at the JATF, 105 W 12th Ave, North Kansas City, MO 64116 unless otherwise stated. To register, or to get further information on DC3 please call Karla at 816-471-0880.