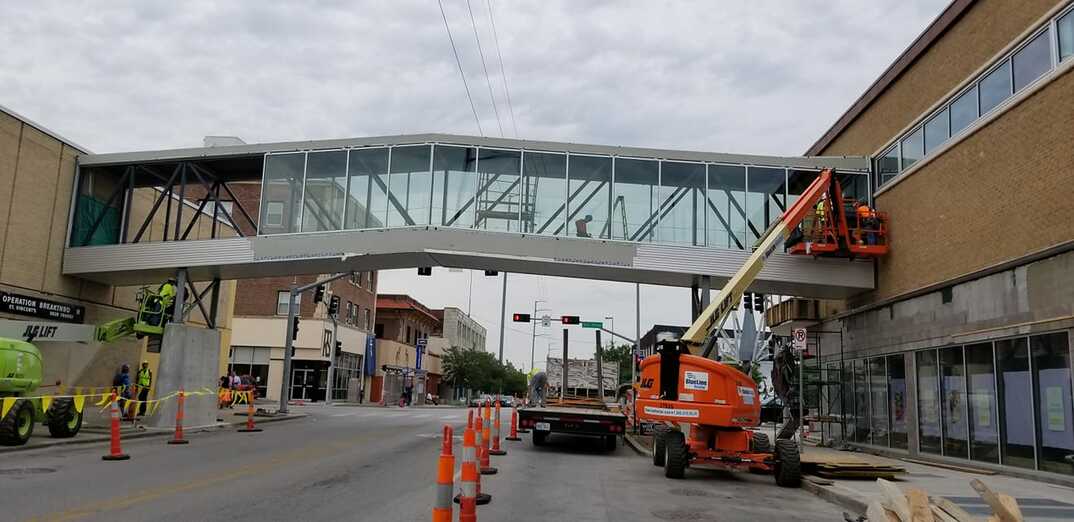 About Local #558
Local 558 has been representing glaziers and glass workers for over 100 years in the Kansas City Metro.
A Glazier is a highly skilled construction craft. You must be physically able to perform the duties required in the glass industry. Those may include, but are not limited to: measuring, cutting, fabricating glass and architectural aluminum. Lifting and installing different types of glass and aluminum frames, working at heights involving ladders, scaffolding and other types of man lifting devices. Also involved are precise readings of measurements and working with a variety of hand tools and power tools.
You Are Worth More
Whether you have years of experience or no experience at all, Kansas City Glaziers have you covered.
Earn while you learn the Glazing industry. Whether you have never worked for a glass shop or you have worked for a glass company, we have a career for you. We offer full benefits for families, a defined pension benefit and more.

To Be The Best, Join The Best
We build communities. We are highly skilled trained professionals.
Glazing is predicted to be one of the top 20 careers for the next 50 years. Learn a trade that will turn into a career.
Local 558 meets on the second Wednesday of the month at IUPAT DC 3

For more information contact:
Business Representative Deme Garcia
Organzier Robert McCafferty
---
Business Representatives / Organizers
Deme Garcia
Business Representative / Servicing
(816) 215-5495
Robert McCafferty
Organizer
(816) 516-0223
Officers
Travis Hoestel
President
(816) 358-2440
---
Meeting location
IUPAT DC 3
9902 East 62nd Street, Raytown, MO